In-Sight 3800 vision system for fast, accurate AI-based inspections
Designed for high-speed production lines, In-Sight 3800 offers an extensive vision toolset, powerful imaging capabilities, and flexible software to deliver a fully integrated solution for a wide range of inspection applications.
This new system is embedded with a comprehensive set of vision tools that includes Artificial Intelligence (AI)-based edge learning technology and traditional rule-based algorithms. Easy-to-use edge learning tools solve tasks with high variability and are setup in minutes with just a handful of training images.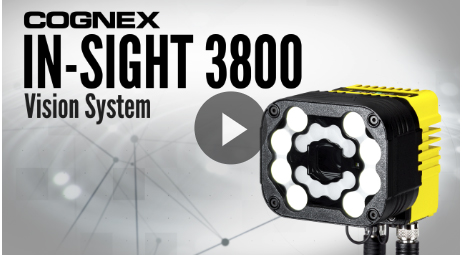 Run more inspections in less time – Maximize throughput with high-speed processing and quick setup
Improve the accuracy of your results – Generate high-contrast, high-resolution images that detect even the most subtle defects
Seamlessly scale your solution – Solve jobs, from easy to complex, using a common software platform